ČESKÁ VERZE
Flight facts:
flight: OK 766/767 – Czech Airlines
date: MAY 4, 2018
plane: Airbus A330-300 (OK-YBA)
seat: 0A – Cockpit
type: Daily route/Anniversary flight
Czech Airlines celebrated the 80th anniversary of the Prague-Paris route. The first flight to the city of love and fashion was realized on May 2, 1938, the flight had an additional stopover in Strasbourg. Czech Airlines launched Rome and Budapest route in the same year. A cake and a small snack were prepared for passengers and crew. The flight was one-time operated the largest aircraft in the fleet Airbus A330-300 (OK-YBA). This plane regularly operates the route between Prague and Seoul. In the summer A330 is also used on European routes such as Barcelona on Saturday.
80. výročí linky ČSA Praha – Paříž

Letos si kromě 95. výročí založení a vypravení prvního letu ČSA připomínámé i výročí řady našich pravidelných linek. Minulý týden bylo naší lince mezi Prahou a Paříží 80 let. U této příležitosti jsme nasadili na večerní spoj OK 766/7 A330 OK-YBA. Samozřejmě, že před odletem nechyběl ani tradiční výroční dort… 😉 Podívejte se na video sestřih z oslavy a záběrů z kokpitu při letu A330 z PRG na CDG. Díky kolegům z Letiště Praha za spolupráci! 😉 #flyOK #CzechAirlines #PragueAirport

Zveřejnil(a) Czech Airlines dne Pátek 11. května 2018
My officially movie for Czech Airlines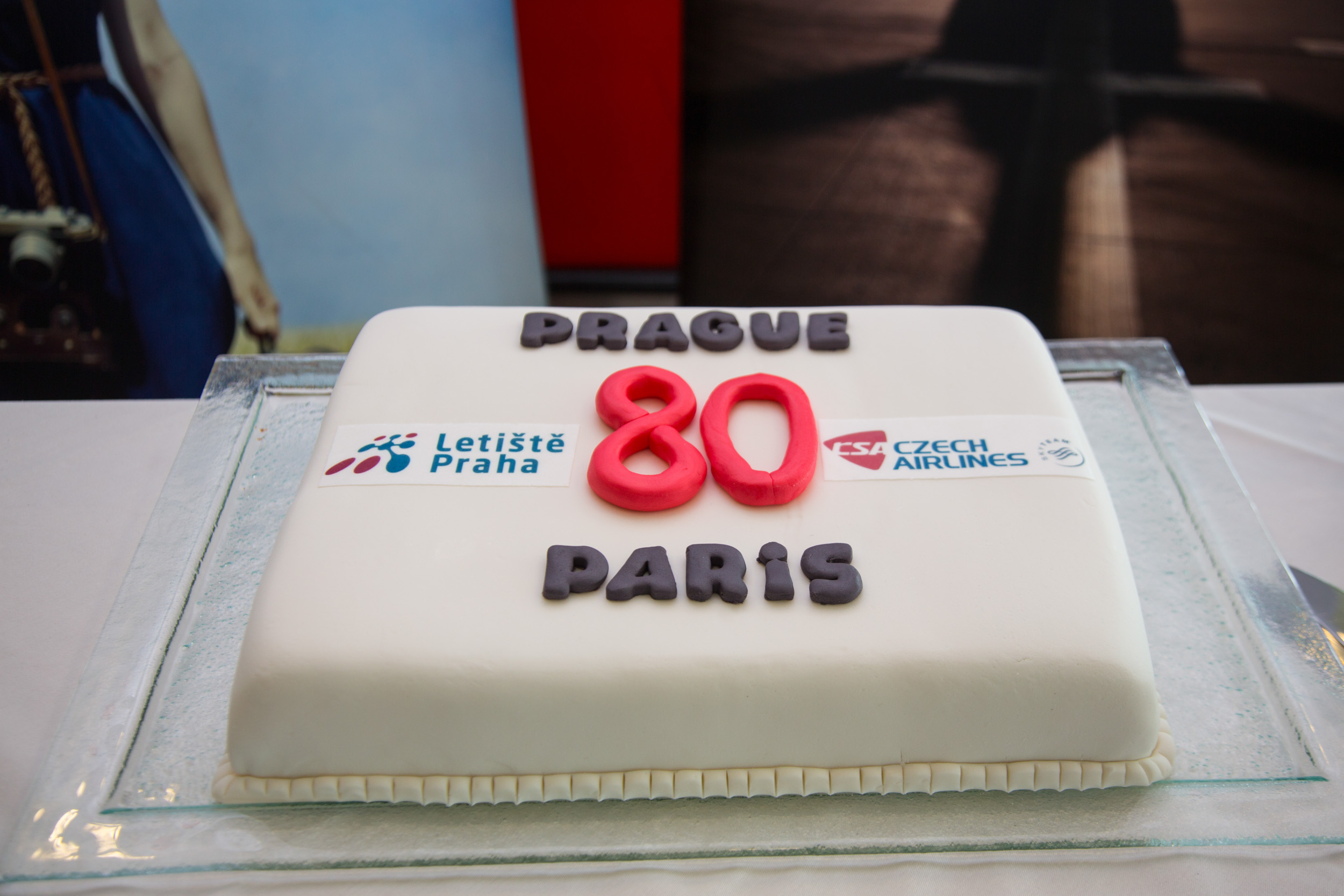 Traditional photo session with cake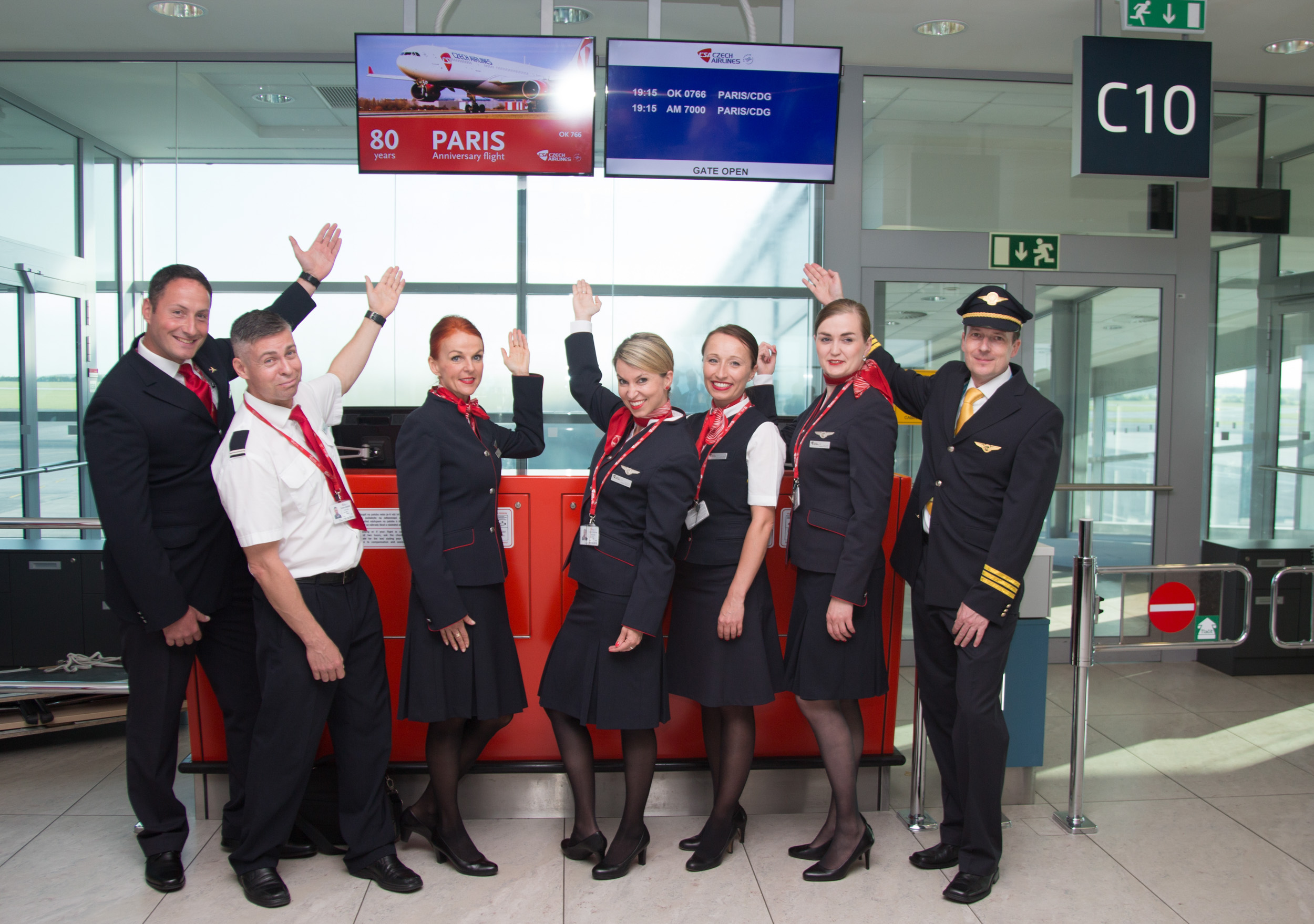 Special graphic at screens "Paris Anniversary Flight".
All to take a picture of the crew before boarding.
Traditional airport catering … passengers have the opportunity to taste the food from local culinary tasters.
A330-300 OK-YBA on sight.
Boys can no longer wait …
For me it was really a special flight, as I first sat in the cockpit A330. After several years in the cockpit ATR42 / 72, Airbus A319 or Boeing 737 it was another great experience and big milestone for me. It was also a challenge, each airplane is built in different ways, and it is always necessary to place the camera as much as best. Previously flights in the links below:






Pre-flight check with FO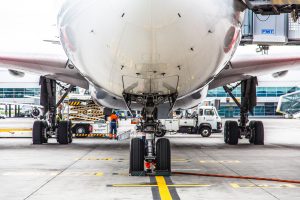 Airbus A330-323 (OK-YBA)

 Watch LIVE
Wing span: 60.30 m
Capacity: 24 business class I 252 economy class
Maximal speed: 493 kt (913 km/h)
Range: 10 186 km
Famous ramp agent David from the TV show -> "Život ve vzduchu"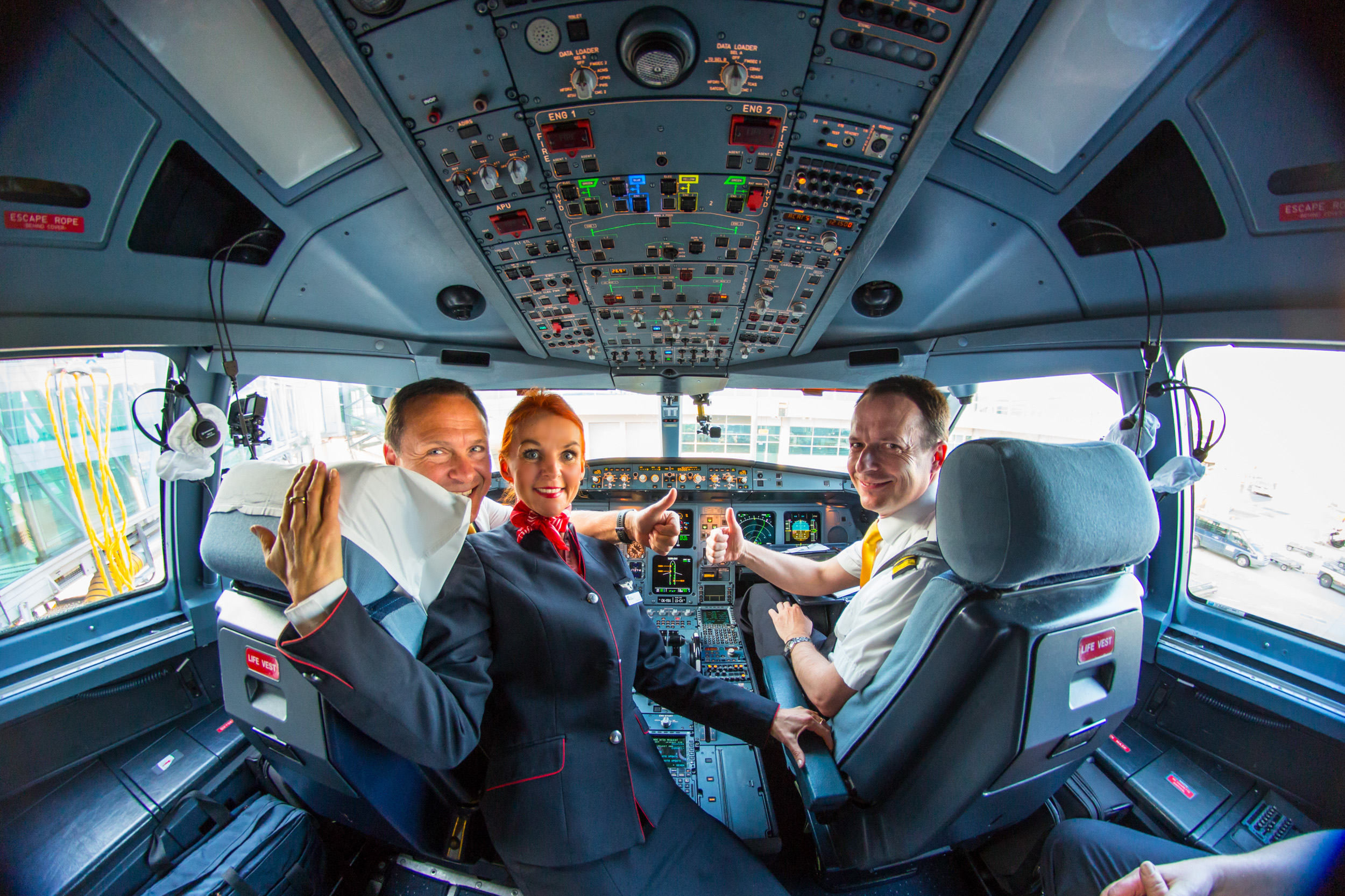 The captain of the flight OK766/767 was Michal Šašinka and the first officer was Miroslav Trubač. Purser was an amazing Patricia. The crew was great and willing to take my pictures during the whole flight and that they can be annoying … I would like to thank them very much once again!
Traffic jam ahead of us (Airbus A319 Czech Airlines with anniversary sticker "95")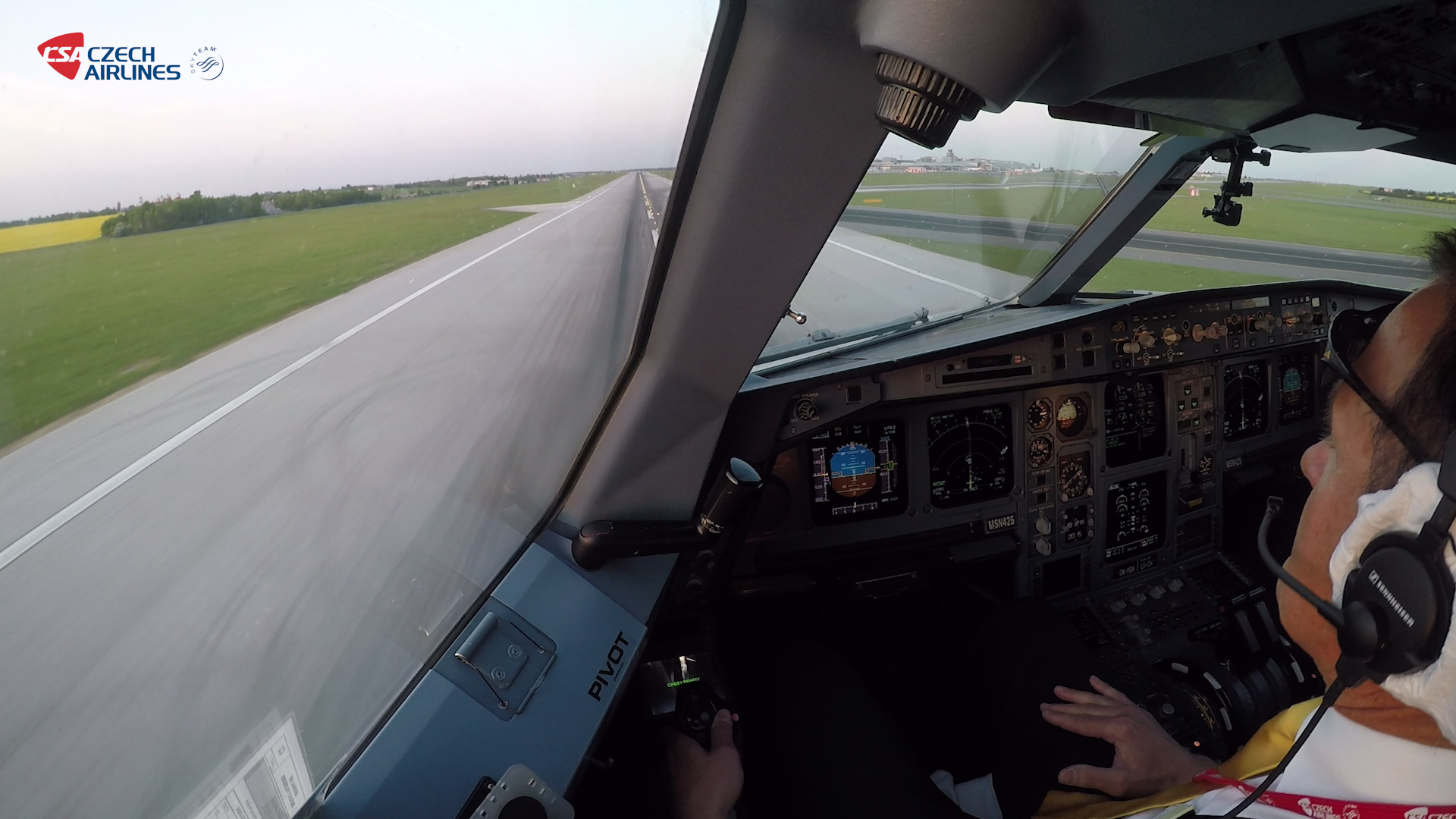 Take off from Prague Airport – Runway 06



After take off from the runway of airport in Prague, we turn the left and climb to FL360. We're going all the way west, and so the sun shines direct to the cameras and lenses.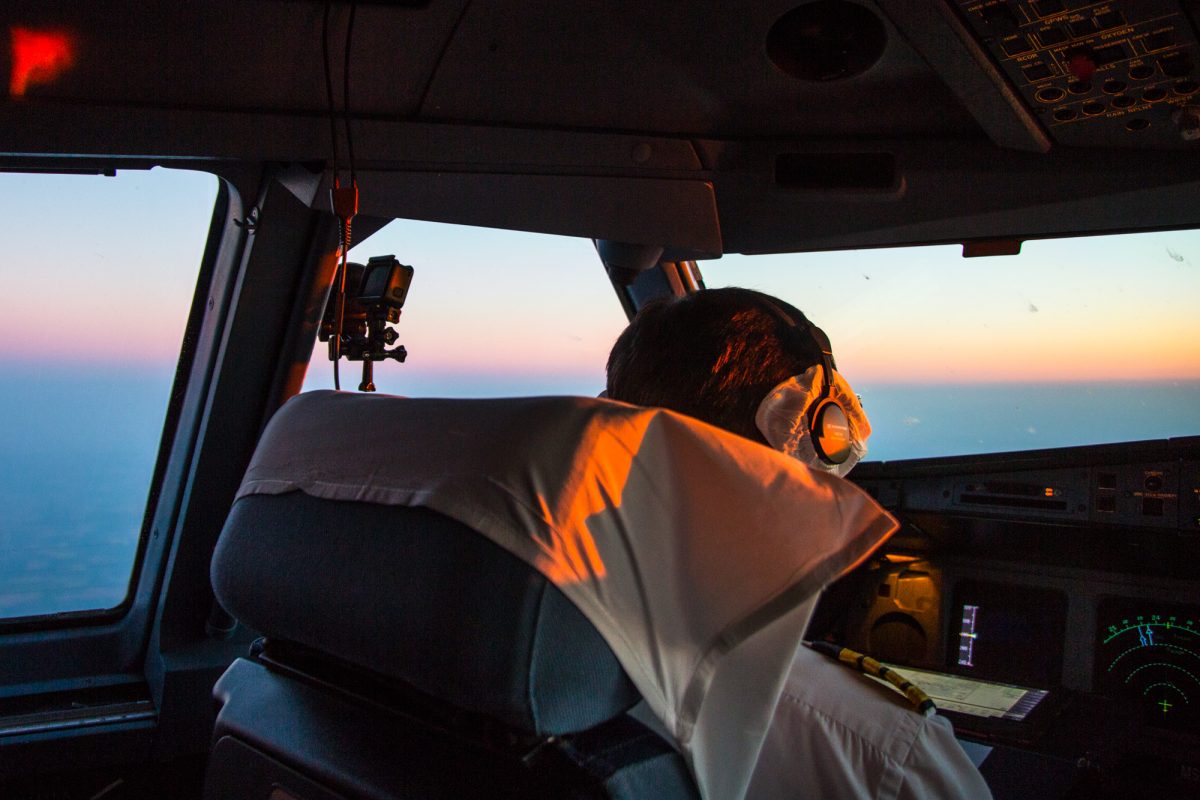 flyRosta TECH
I had several cameras in cockpit. I personally use only GoPro cameras. I have GoPro cameras tested and they work best when working in aviation. The most important parameters for me are reliability, battery life, recording quality and the size of the cameras. Sometimes I need to place the camera in the less accessible places and so I need an external view through the smartphone. In the cockpit is no time for mistakes, shots can not be repeated and everything has to be insured twice against the error.
We chose the cameras in 2016 for the television project "Cockpit", which ran on Prima ZOOM and was focused to aviation in the Czech Republic. GoPro cameras were used in aircraft and we even placed them on wings, landing gears and other places.
CAM1 – FRONT
CAM2 – CAPTAIN
CAM3 – FO
CAM4 – Gimbal
CAM5 – INSIDE
CAM6 – WING R
I never have so many cameras so I can not have even more …



During the flight we encounter heavy traffic and even Czech Airlines plane heading to Prague from Frankfurt.




Pre-landing in Paris.
Edit from PRG – CDG flight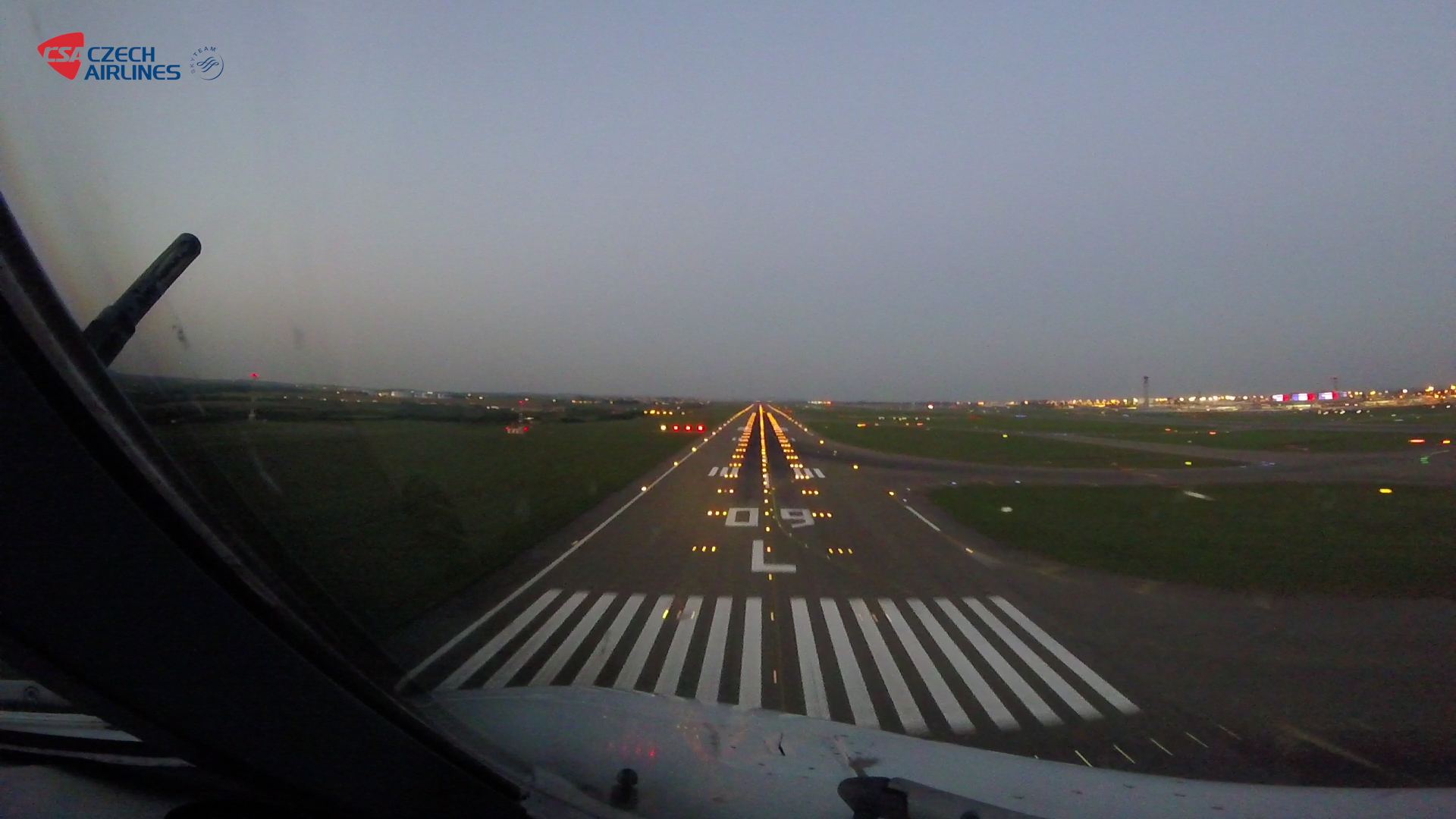 Landing at Charles de Gaulle Airport Paris – Runway 09L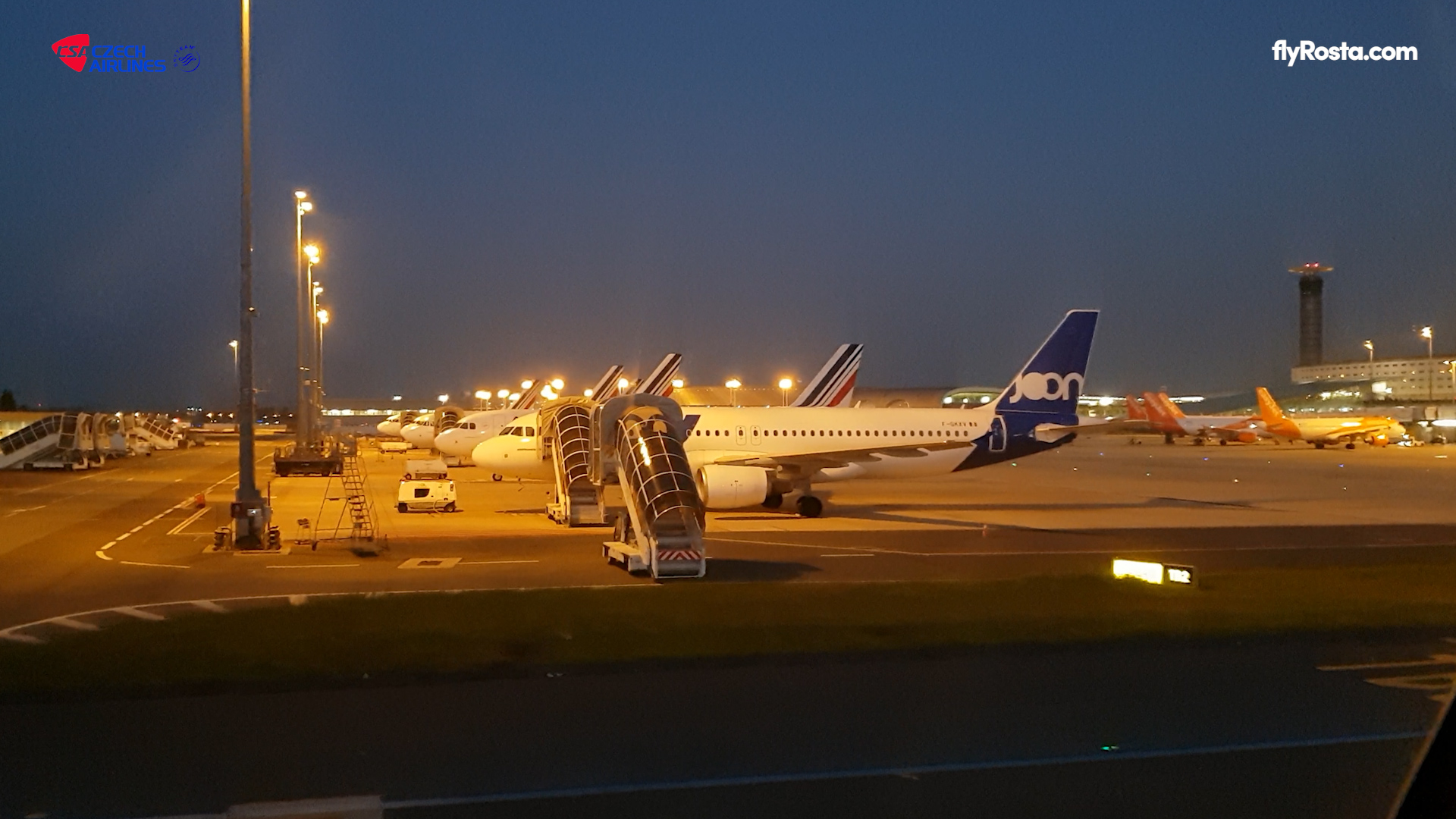 Taxi to standing 22D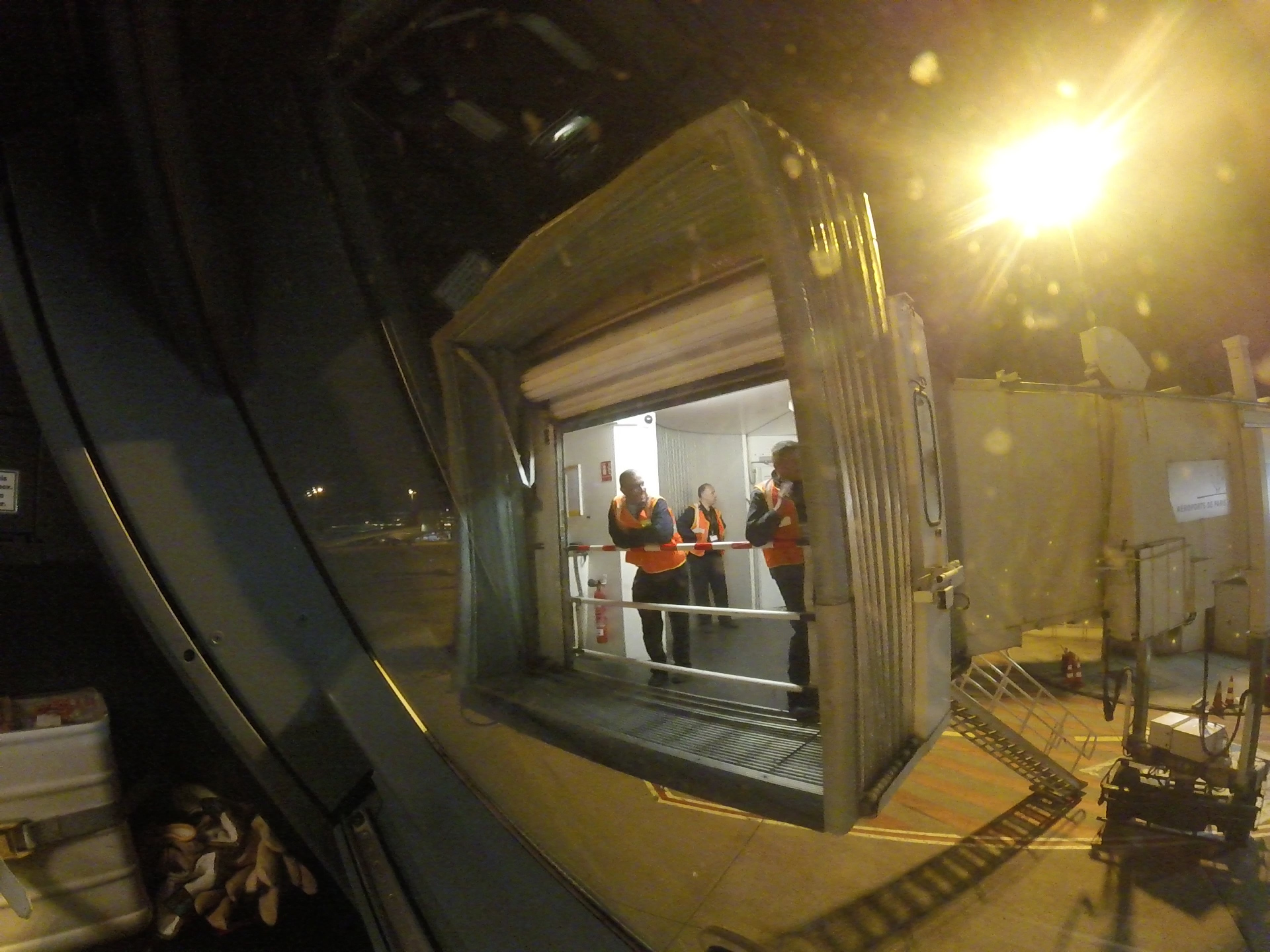 Paris unfortunately welcomed us only shortly after sunset. The 22D stand was assigned to us.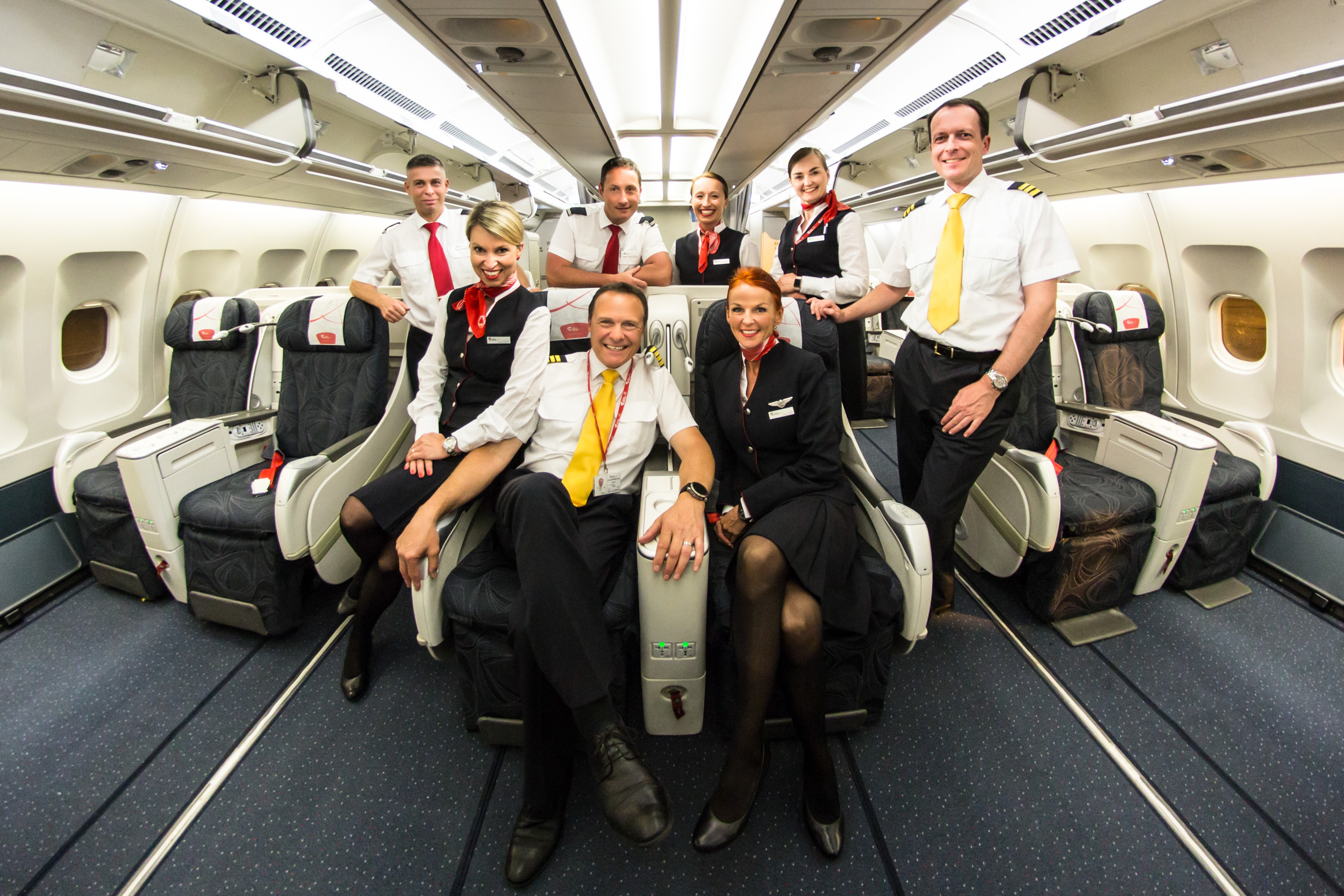 During the stopover in Paris, it was possible to look directly on board, both in the Business and Economy classes. The business class is arrange into seats in 2-2-2 and Economy class in 2-4-2.




 From June 2018, the economy class seats have new dark covers and look the same as the business class.
On the runway just before the take off from Paris.



The second part of the Paris – Prague flight was OK 767. The night cockpit atmosphere is a phenomenal experience and a great challenge for taking pictures. Seat 0A (my personal tag) is addictive and the best place you can sit on the plane!
Return to Prague's home airport in short timelapse from the A330 deck.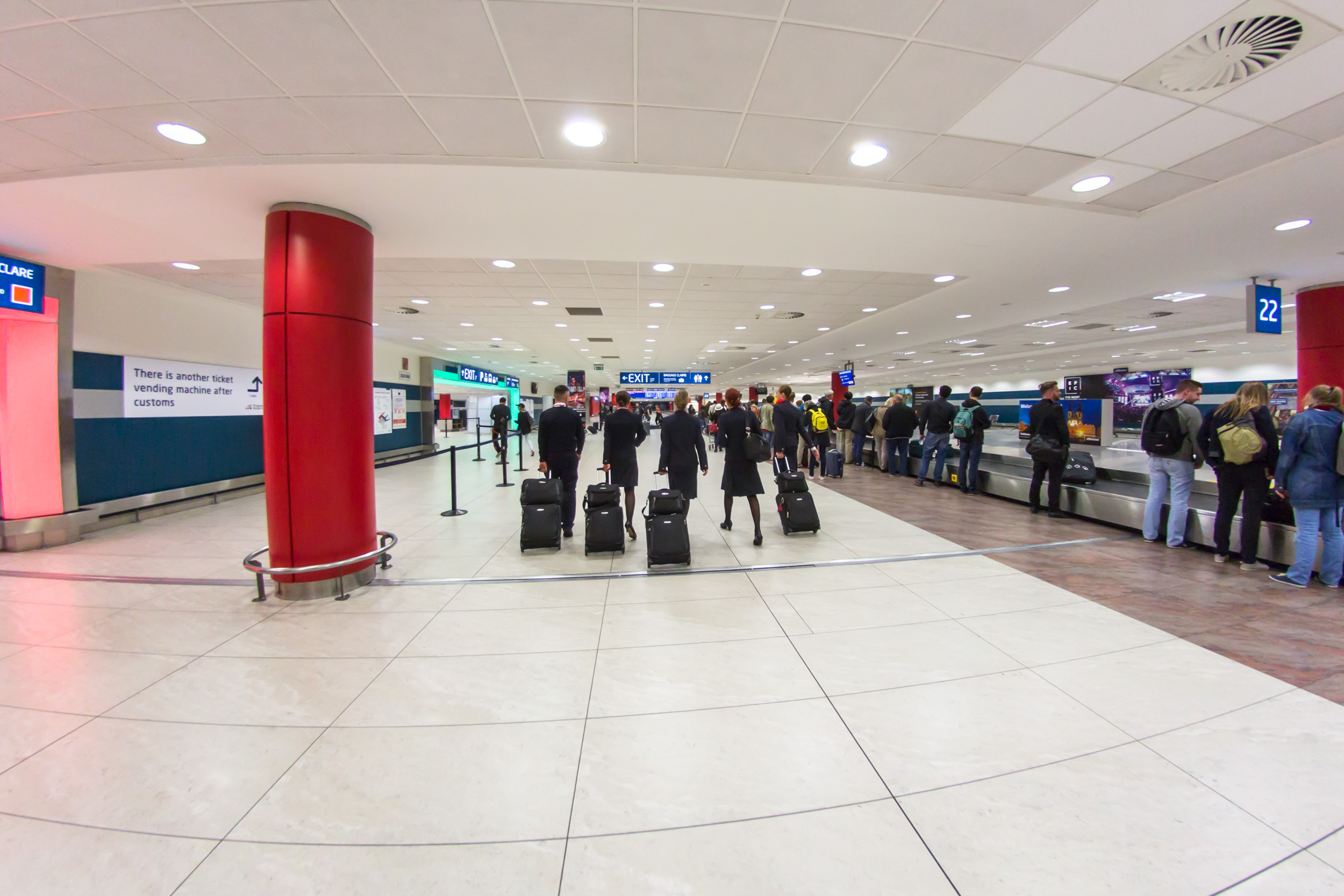 I am glad to have been given the opportunity to participate in this exceptional event and I would like to thank Czech Airlines for their excellent cooperation!
See you on board Czech Airlines!!!
4