United Airlines Inaugural Flight – June 7th, 2019
New United Airlines' seasonal route from New York/Newark to Prague has started. United Airlines (Star Alliance member) will operate daily flights with Boeing 767-300ER for 214 pax (30 United Polaris, 49 Premium Economy, 135 Economy) until 4th October, 2019. United has more than 50 aircraft of this type (Boeing 767) in the fleet.  Biggest aircraft in the fleet is Boeing 777-300ER (350 PAX, 20 aircrafts in the fleet) and the smallest is Bombardier CRJ-100/200 (50 PAX, more than 160 aircrafts in fleet)
Official Inaugural ceremony hosted by Prague Airport has visited by Stephen B. King – USA Ambassador in the Czech Republic, Bob Schumacher – United Airlines, Managing Director UK, Ireland & Offline Sales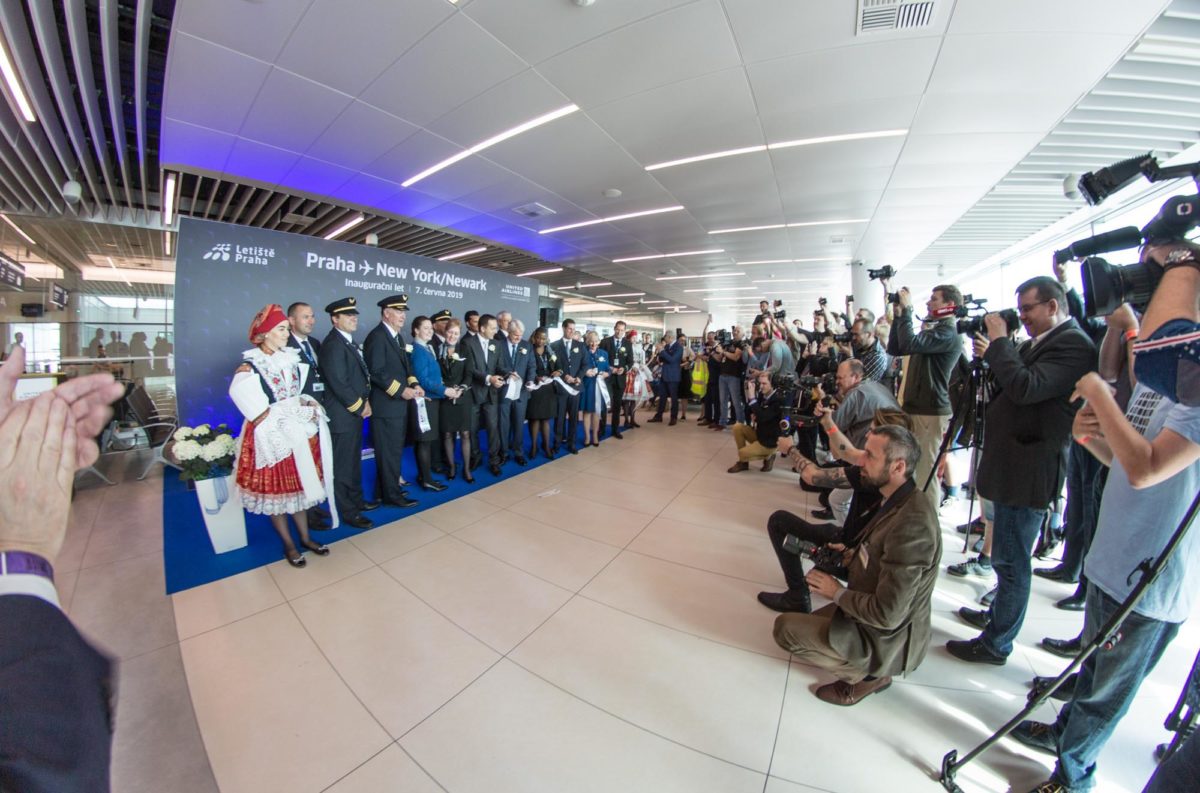 Flights schedule
UA188 Newark (EWR) 6:15pm – Prague (PRG) 8:25am (+1)
UA187 Prague (PRG) 10:10am – Newark (EWR) 1:30pm
[row][three_column]
United Polaris (J)
30
[/three_column][three_column]
Premium Economy (P)
49
[/three_column][three_column]
Economy (Y)
135
[/three_column][/row]
Seat map – Boeing 767-300ER (214 pax version)
About Newark Liberty International Airport (EWR)
Opening in 1928, Newark Liberty International Airport (EWR) is the nation's oldest airfield and home to the nation's first commercial airline terminal. EWR is located only 14 miles from Manhattan, serving a critical role for the New York/Newark metropolitan area.
EWR Average daily flights:
[row][two_column]
United Mainline
220
[/two_column][two_column]
United Regional
181
[/two_column][/row]
EWR International service
United serves approximately 76 daily nonstop flights to 71 international destinations from EWR:
Nonstop flights to 29 cities in Europe, the Middle East and India
Nonstop flights to four cities in Asia
Nonstop flights to 32 destinations across Mexico, Latin America and the Caribbean
Nonstop flights to 6 destinations in Canada
Domestic service
United operates 400 daily flights to 91 airports across the United States from EWR, including frequent daily service to top business travel markets in Chicago, Los Angeles, and Houston.
Photo report from the first flight: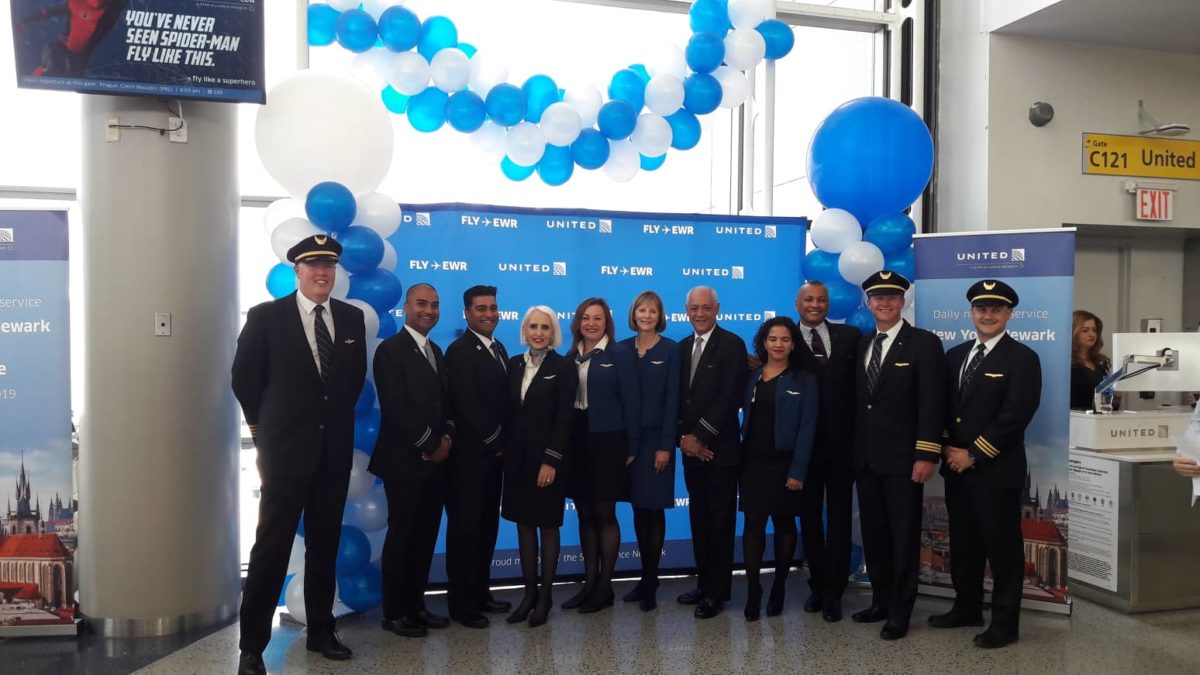 First flight UA188 crew – Newark Liberty International Airport (EWR), New York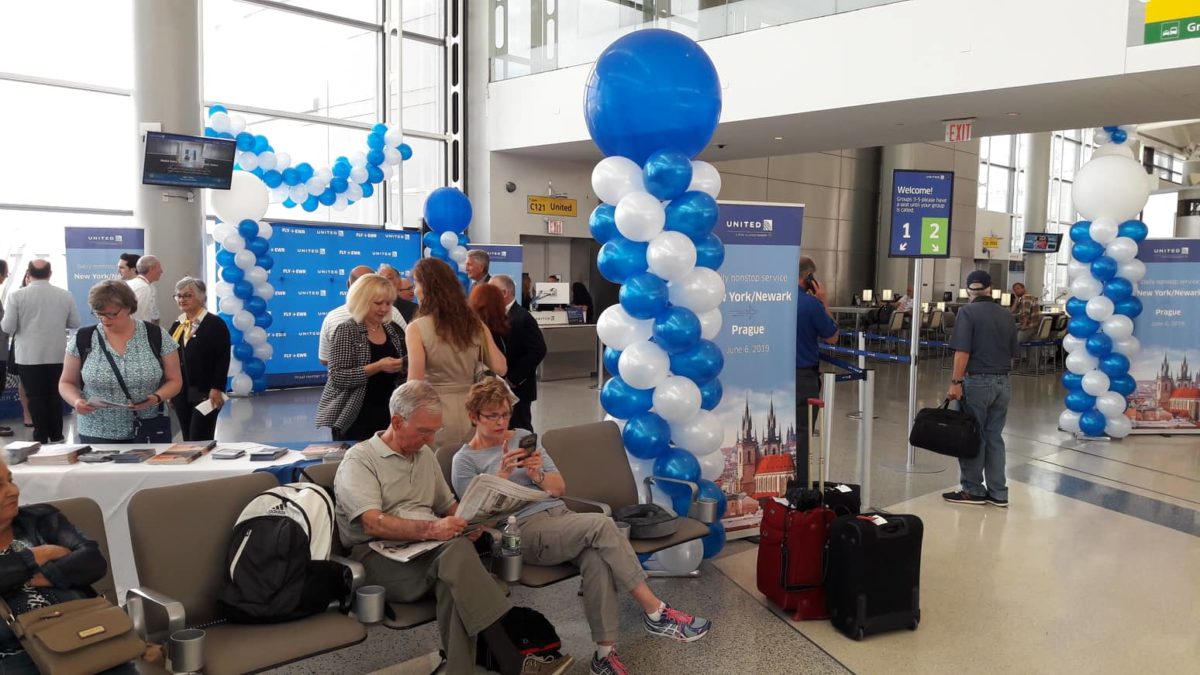 Newark Liberty International Airport (EWR), New York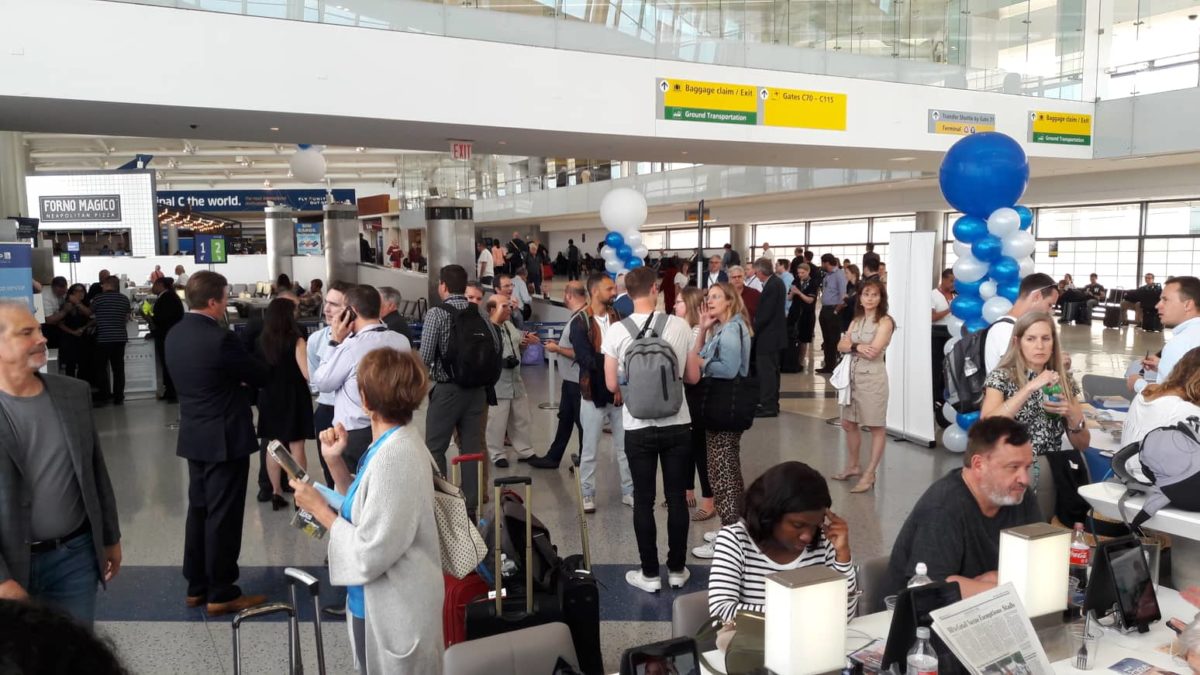 Newark Liberty International Airport (EWR), New York