DAILY TO PRAGUE
Qatar Airways upgraded the aircraft type on the route from Doha to Prague QR291/292. New Airbus A350-900 with 283 seats replace the Boeing 787-8 from February 1 to the end of the February. Daily flights are scheduled with arrival to Prague 12:25 PM and departure to Doha 4:05 PM. First flight was made with A359 registration A7-ALY and the plane landed at Prague Airport with one hour delay at 1:30 PM on the runway 24. A350 with wingspan 64.75m is on the edge of the plane category "E" (Boeing 777 etc). Airbus A350 is one of the most advanced aircraft on the world with fuel consumption 2.9 l per PAX/100km.
[row][two_column]
ARRIVAL TO PRAGUE
12:25 AM
[/two_column][two_column]
DEPARTURE FROM PRAGUE
4:05 PM
[/two_column][/row]
A350-900 CABIN
Qatar Airways has Airbus A350-900 in two configurations. Both cabins (5.61 m width) are for 283 passengers in total. Business class 36 seats in the Qsuit version or classic flat bed version. Economy class has 247 seats. Non Qsuit A/C is scheduled for Prague's flights.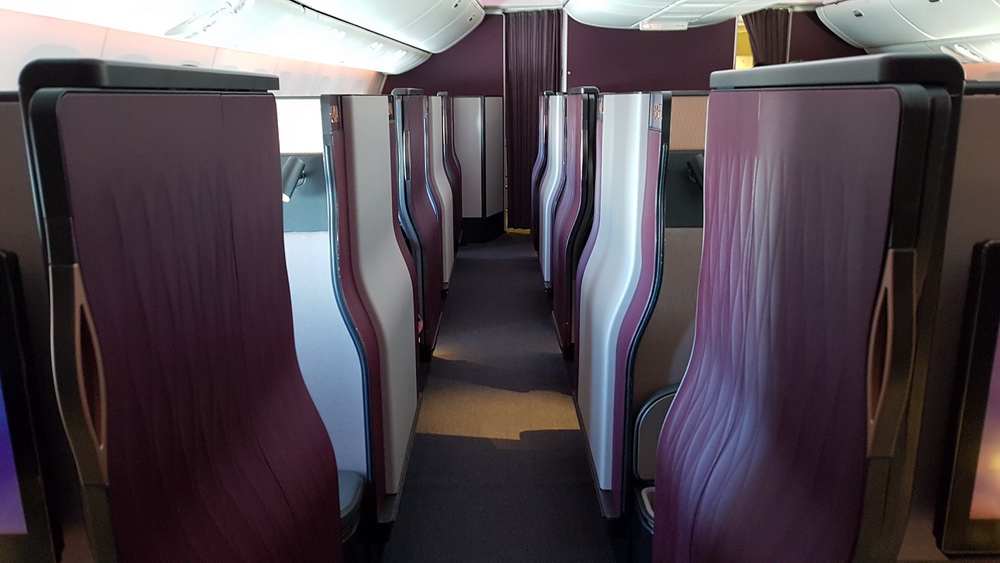 Qatar Airways – Qsuite (Business class)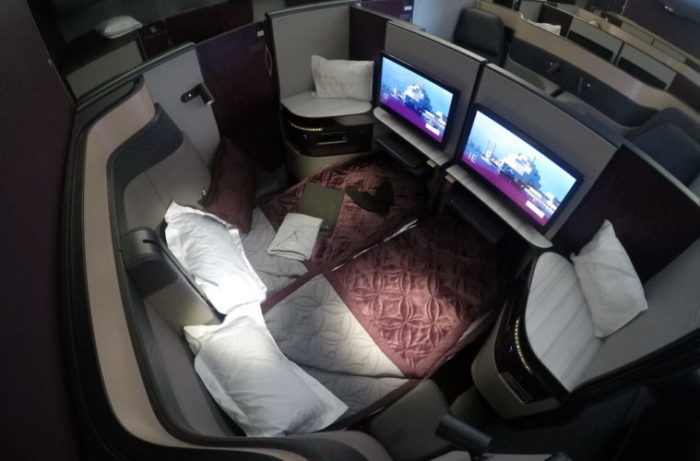 Qatar Airways – Qsuite (Business class)
[row][two_column]
Business class
36 seats
[/two_column][two_column]
Economy class
247 seats
[/two_column][/row]
https://www.facebook.com/flyrosta/videos/3048375658539815/
https://www.facebook.com/flyrosta/videos/823916411408884/