United Aircraft Corporation (UAC) presented all from the three testing planes Irkut MC-21-300 on the MAKS 2019 (Zhukovsky Airport, ZIA). UAC unveiled the interior of the plane with the business class and economy class very first time. Project MC-21 cost 7 billions USD since started.
Irkut MC-21-200/300
New Russian plane is challenging the Airbus A320 NEO and Boeing 737 MAX 8. Technical parameters (range, capacity, TOW, atc) of all aircrafts are very similar. Expected price of the one piece of the MC-21-300 is "only" 90 mil USD. One aisle (narrow body) accommodate max 211 passengers in one class configuration. First delivery and commercial operations is planed for the 2021. First flight was made on May 28th, 2017. Plane is developed in two version MC-21-300 and MC-21-200.
[row][four_column]
Type
Range (KM)
Max capacity
MTOW
Price ($$$)
[/four_column][four_column]
MC-21-300
6000 km
211 pax
79 250 kg
90 mil
[/four_column][four_column]
Airbus A320 NEO
6 300 km
194 pax
79 000 kg
110 mil
[/four_column][four_column]
Boeing 737 MAX 8
6 570 km
210 pax
82 191 kg
121 mil
[/four_column][/row]
Cabin
MC-21-200 (tail number 73054) is designed with business class, economy class, toilet, kitchen and technical compartment. All seats are created by Zodiac Aerospace. Economy class seats "Dragonfly" are very light and weight of the one row (3 seats) is 27 kg. Seat pitch in business class is 36 inches and 32 inches in economy class. In the backside of the cabin is technical compartment with monitoring equipment. Kitchen and toilets are also included for demonstration.
New features
Widest aisle (22.5 inches) in the narrow body category
Big windows – similar with wide body planes
Wider toilet module
Backside of the toilet is spreadable for easy access with the stretcher
Overhead bin digital remote locks
Advanced lightening (night sky, morning sky, atc)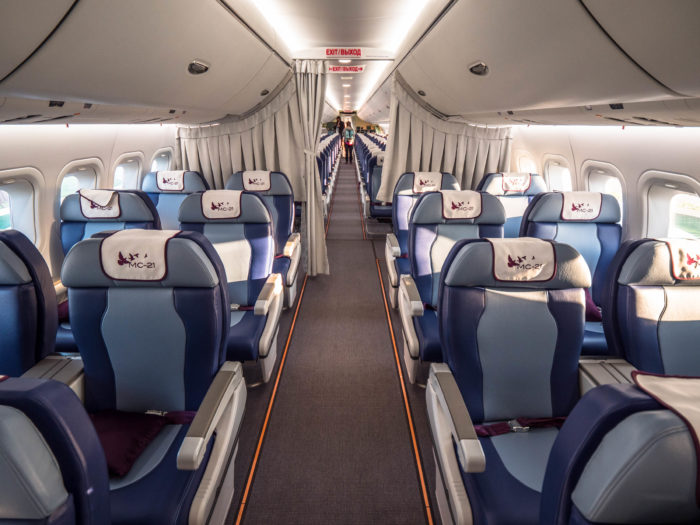 Business class – 16 seats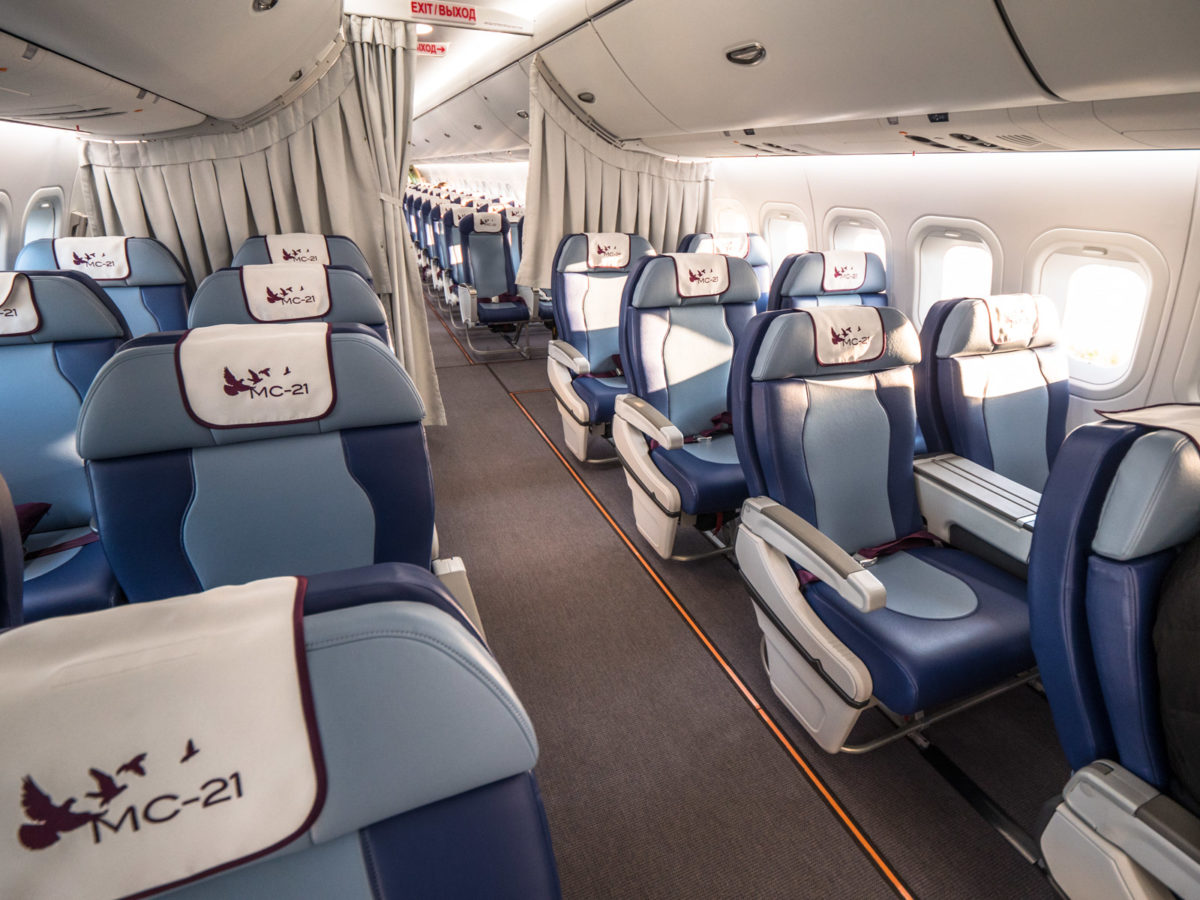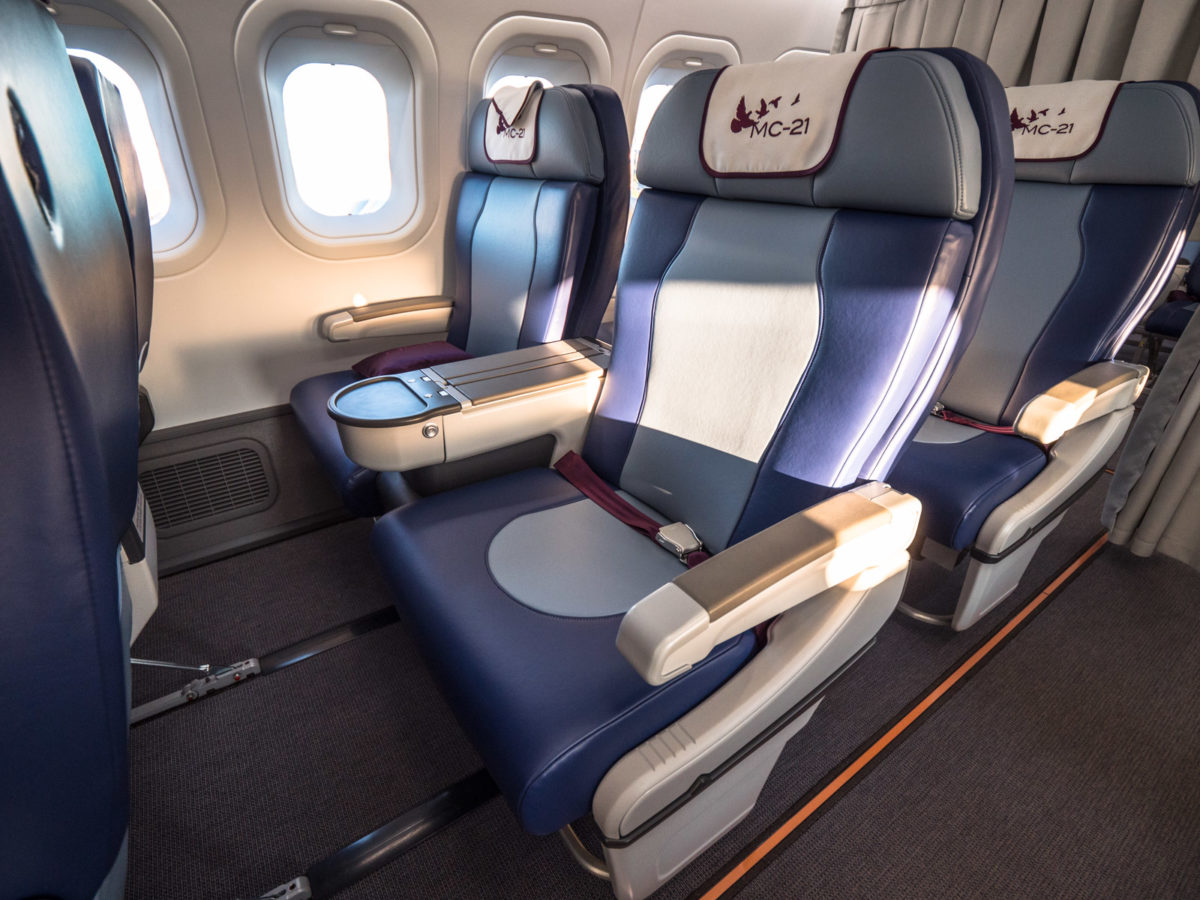 Business class seat pitch 36 inches (91cm)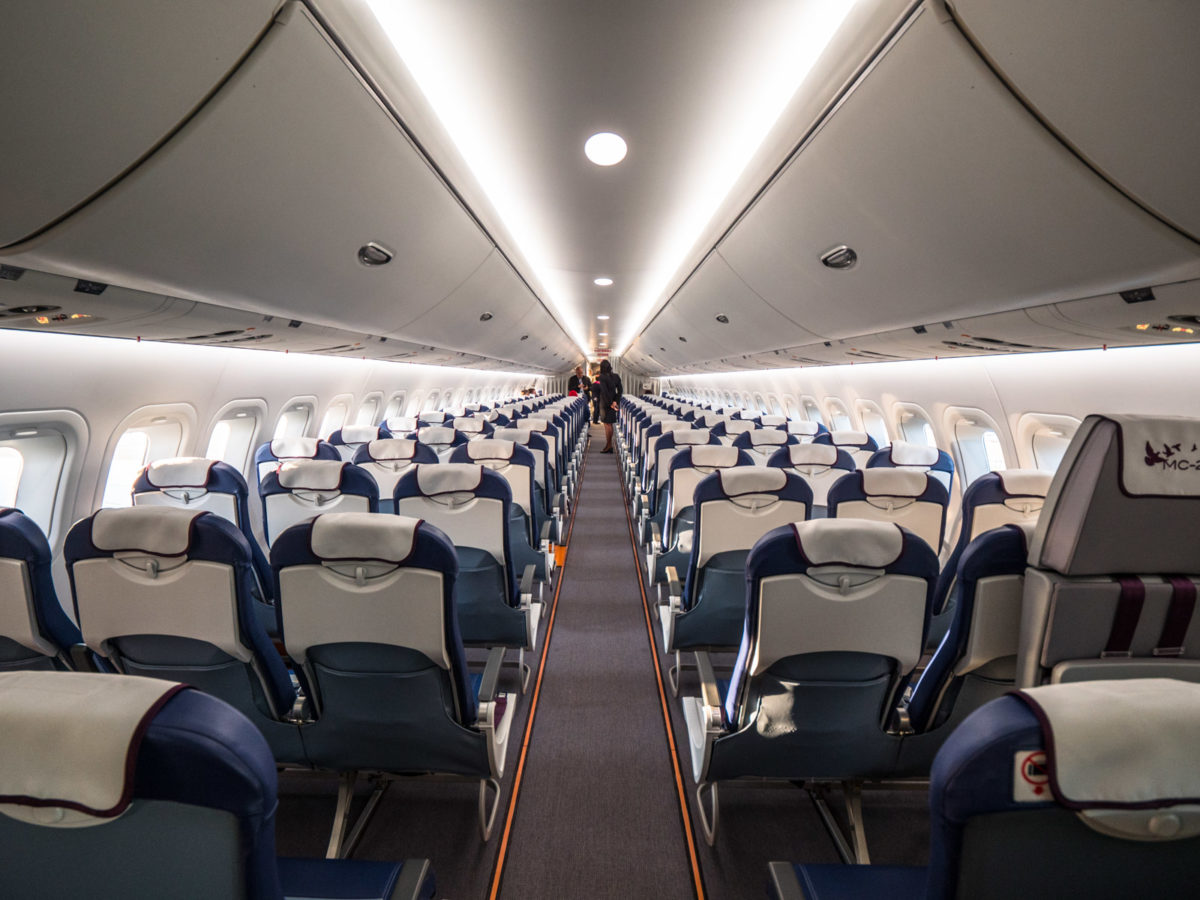 Basic configuration is without IFE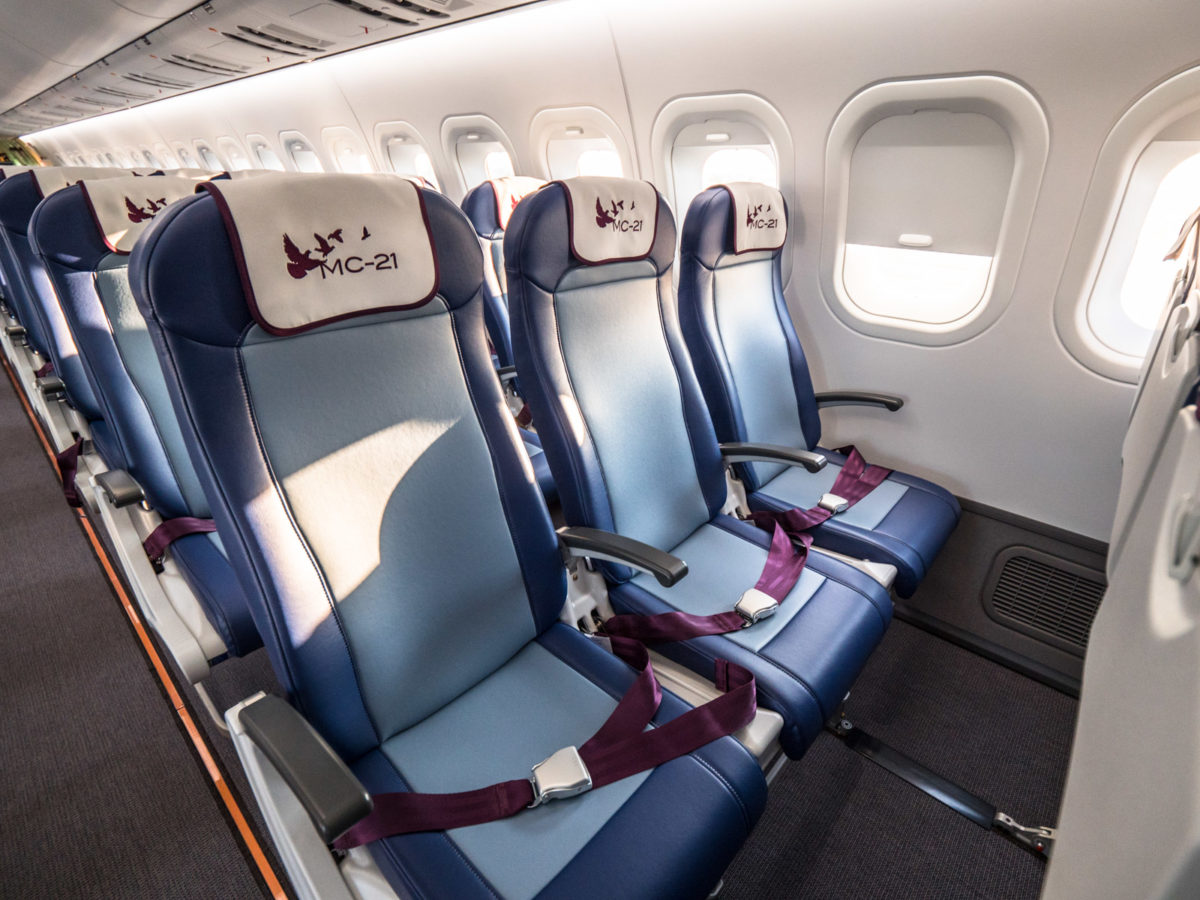 Economy class seat pitch 32 inches (91cm)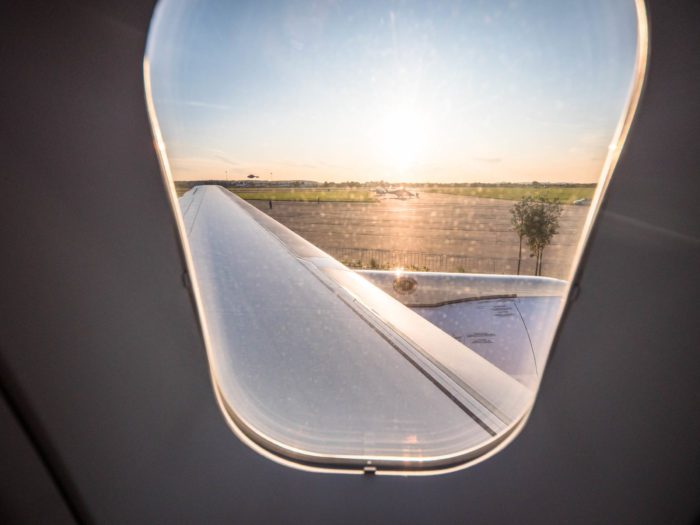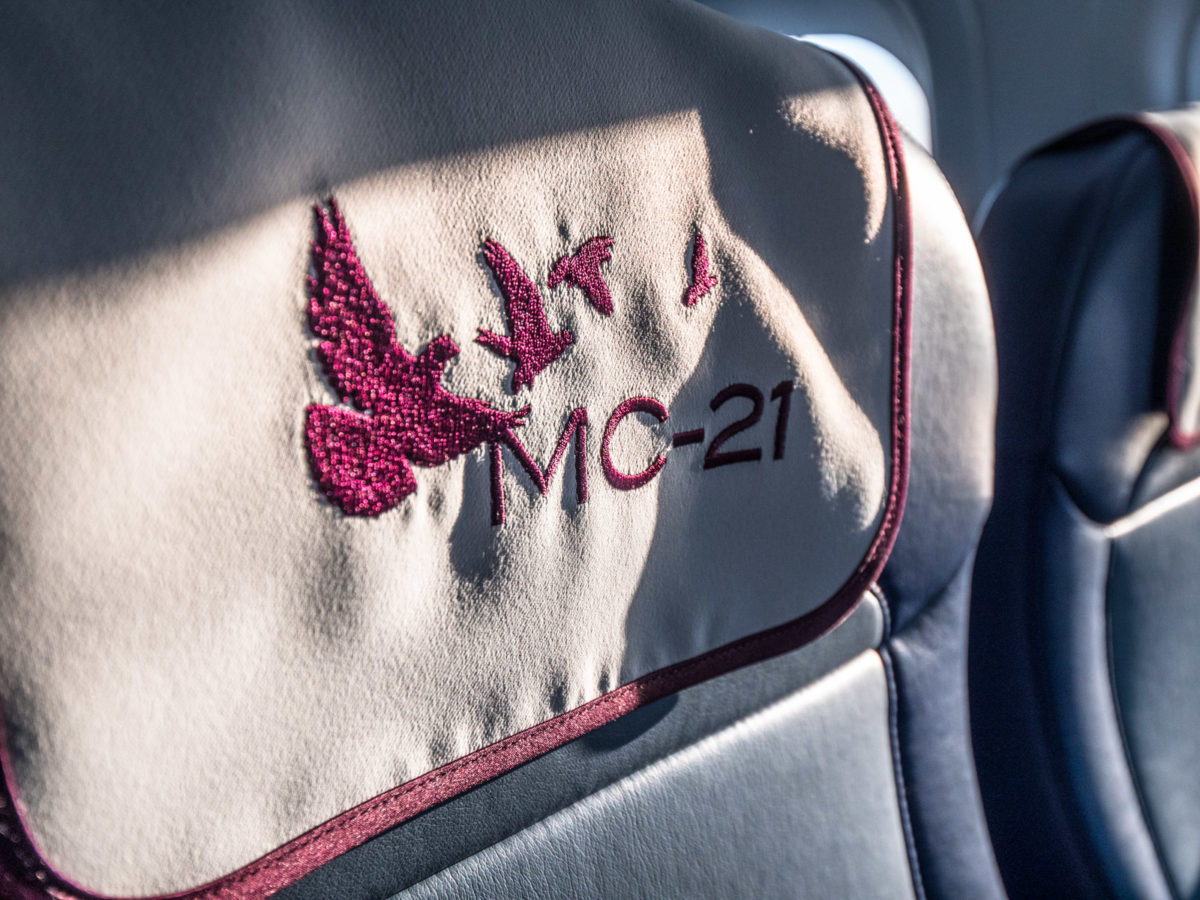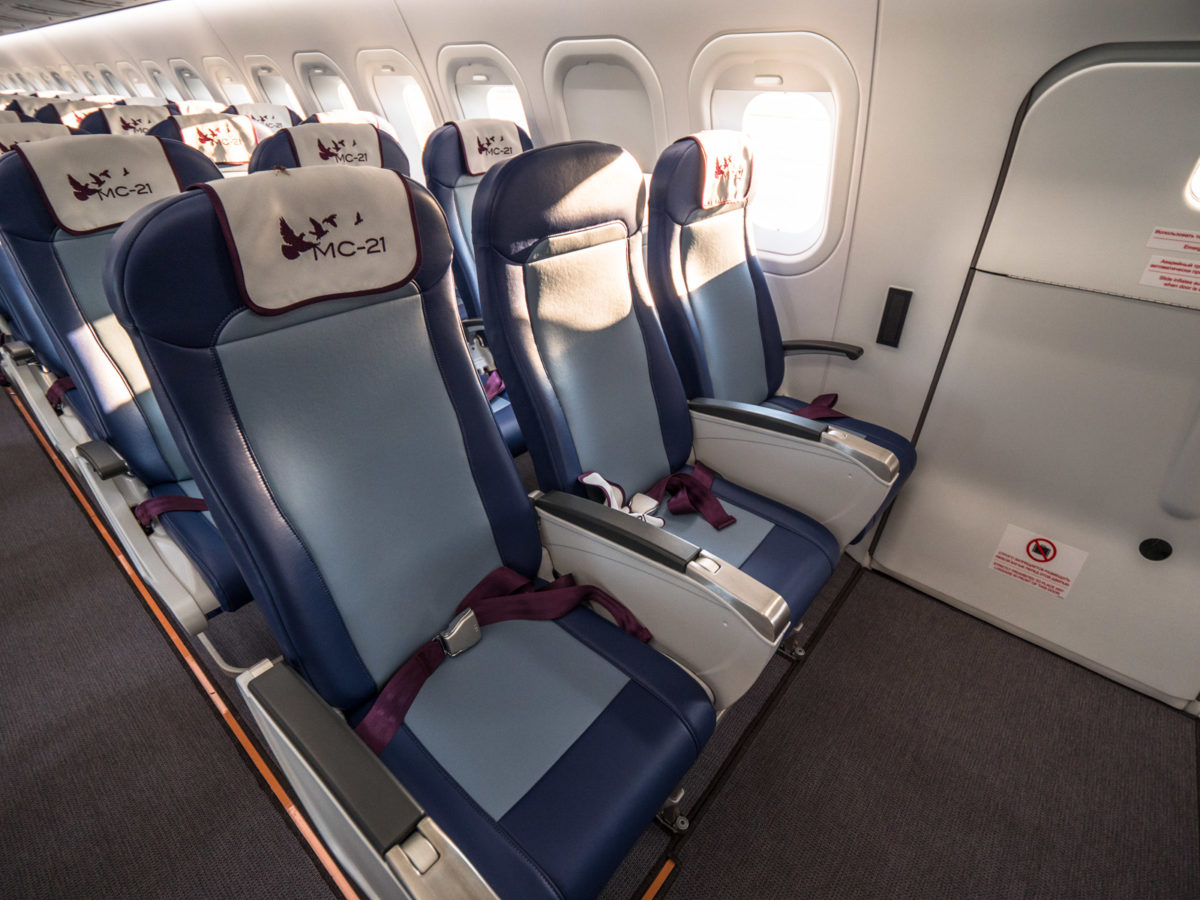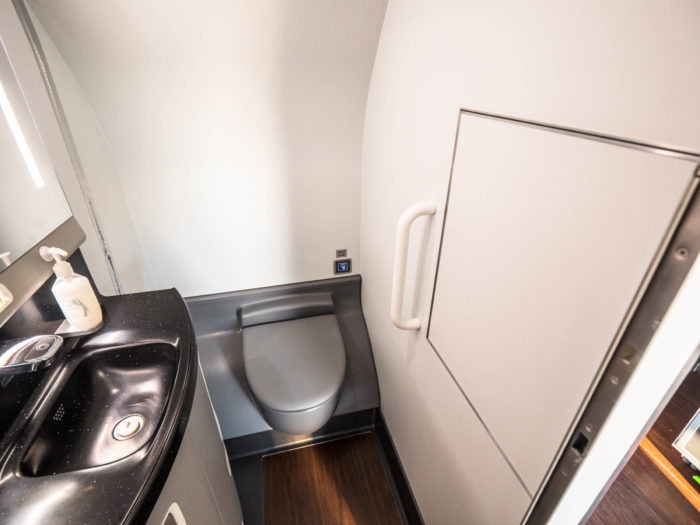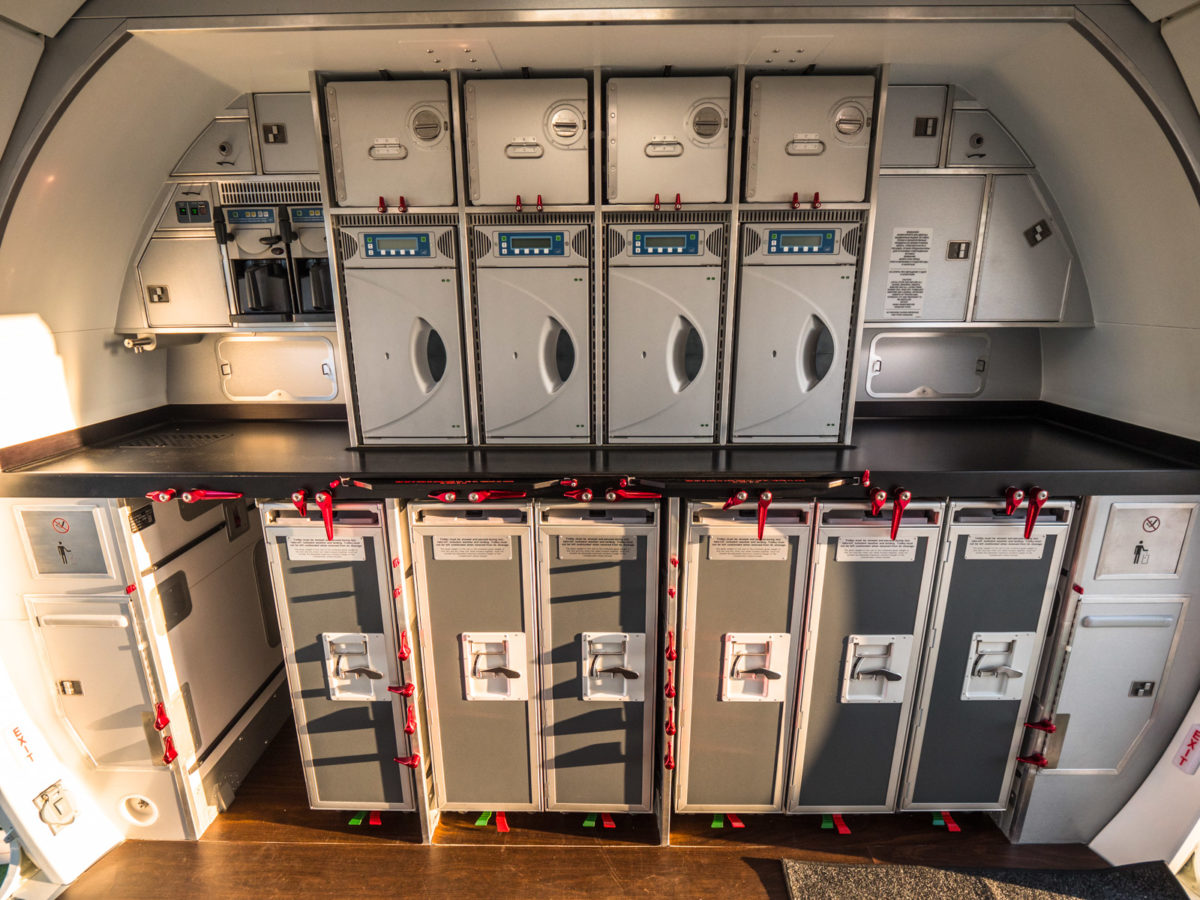 Kitechen "Atlas"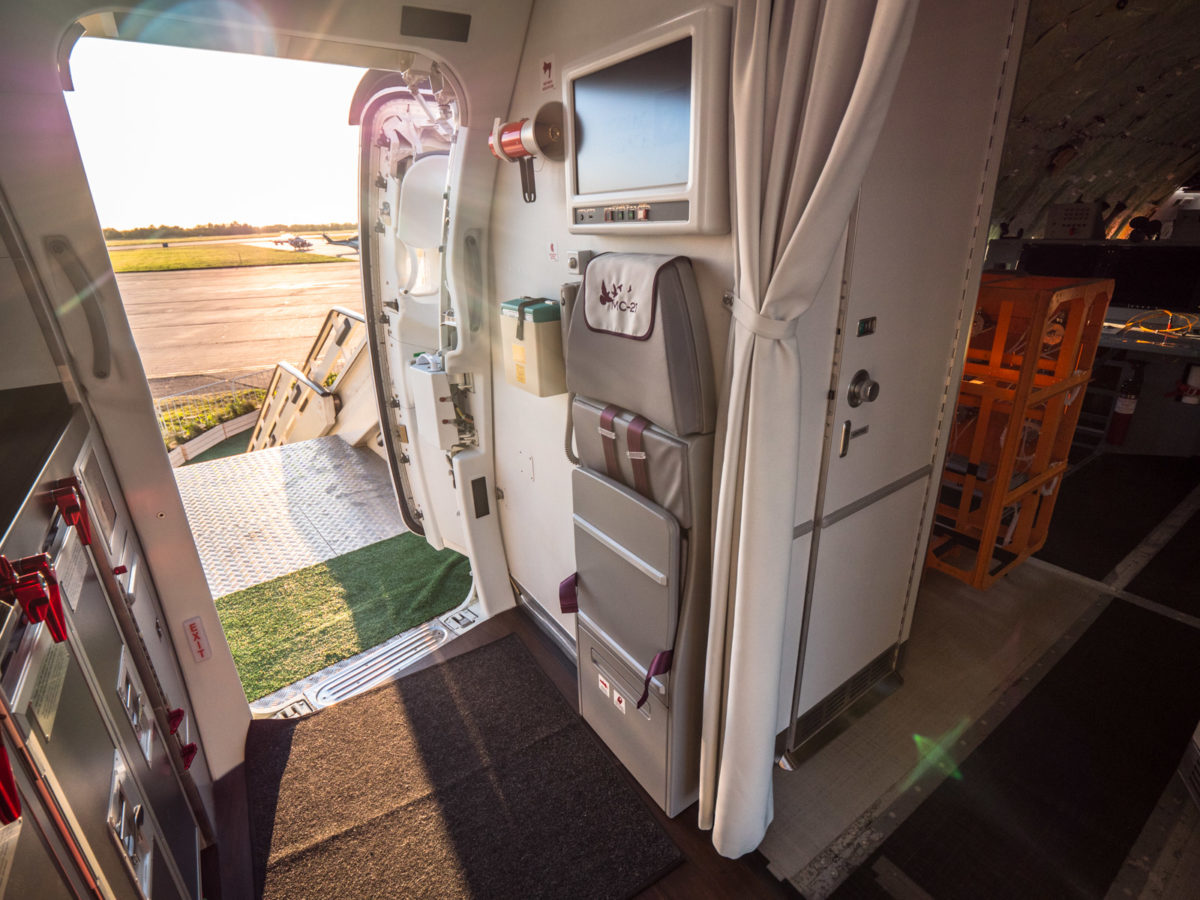 Cockpit MC-21-300
Flying display
https://www.facebook.com/flyrosta/videos/2420635561553975/