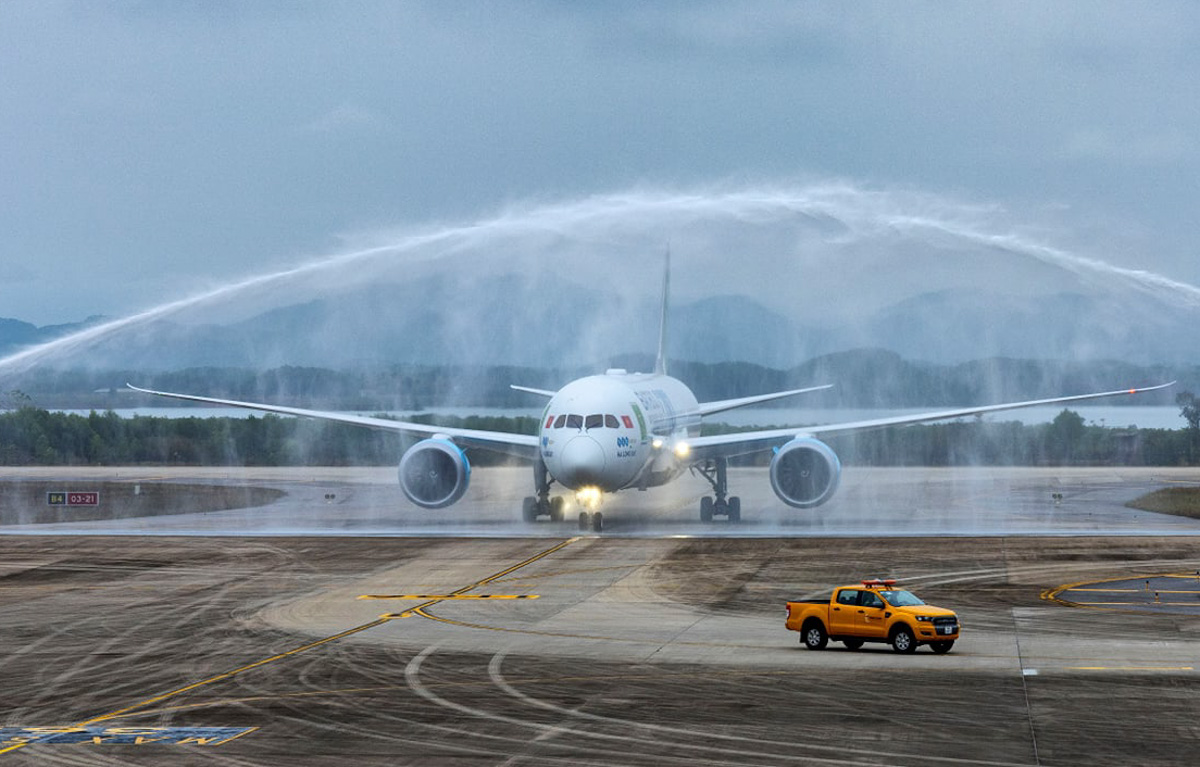 Bamboo Airways, Boeing 787-9 Dreamliner (VN-A819)
First European route
Bamboo airways announced first route to the Europe. Hanoi – Prague – Hanoi will be served twice a week with Boieng 787-9 Dreamliner. First flights starts from April 2020.
Bamboo Airways says
The demand for air travel between Vietnam and the Czech Republic is huge due to the large Vietnamese community in the Czech Republic – a recognized minority group of this country. However, no single airline in Vietnam has opened a direct route to this nation. Passengers still have to catch transit flights lasting from 14 to 19 hours, stopping in at least one of European cities such as London, Stockholm, Zurich, Amsterdam or Dubai.
Boeing 787-9 Cabin
Boeing 787-9 Dreamliner has 3 cabins, including Business Class (1-2-1), Premium Economy (2-3-2) and Economy cabin (3-3-3).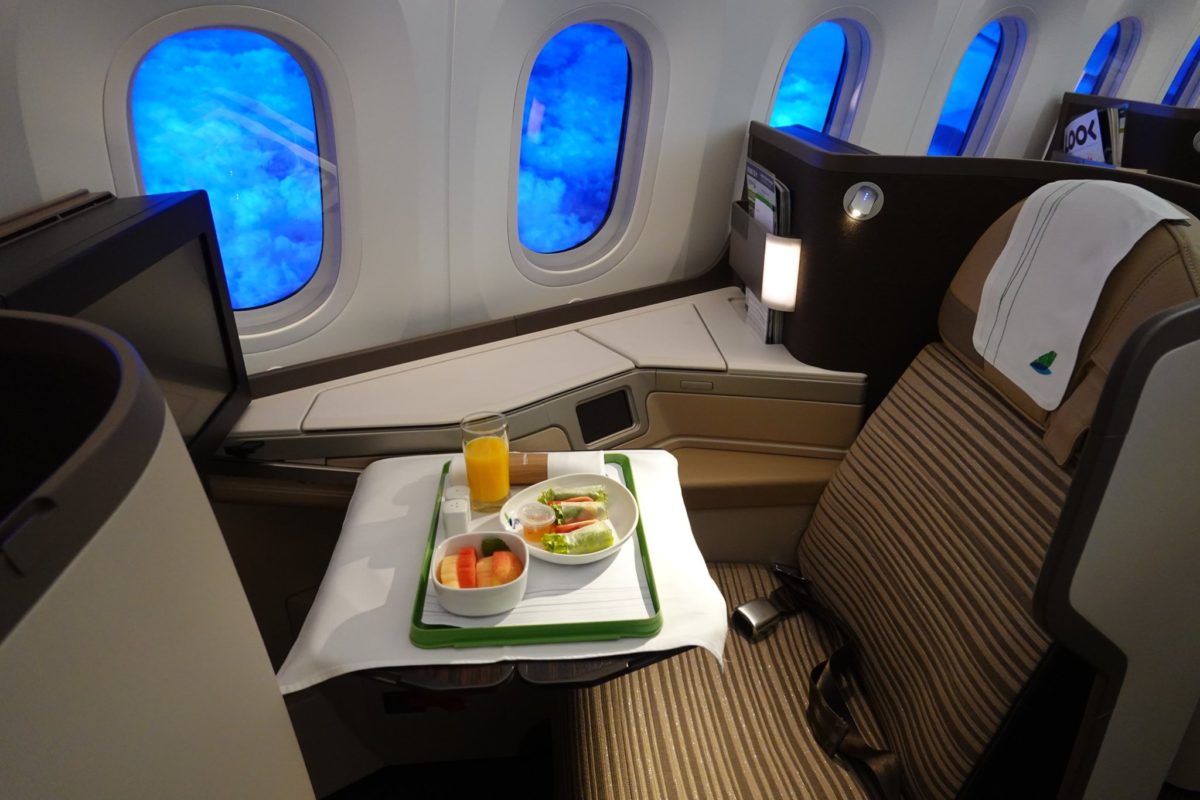 Business Class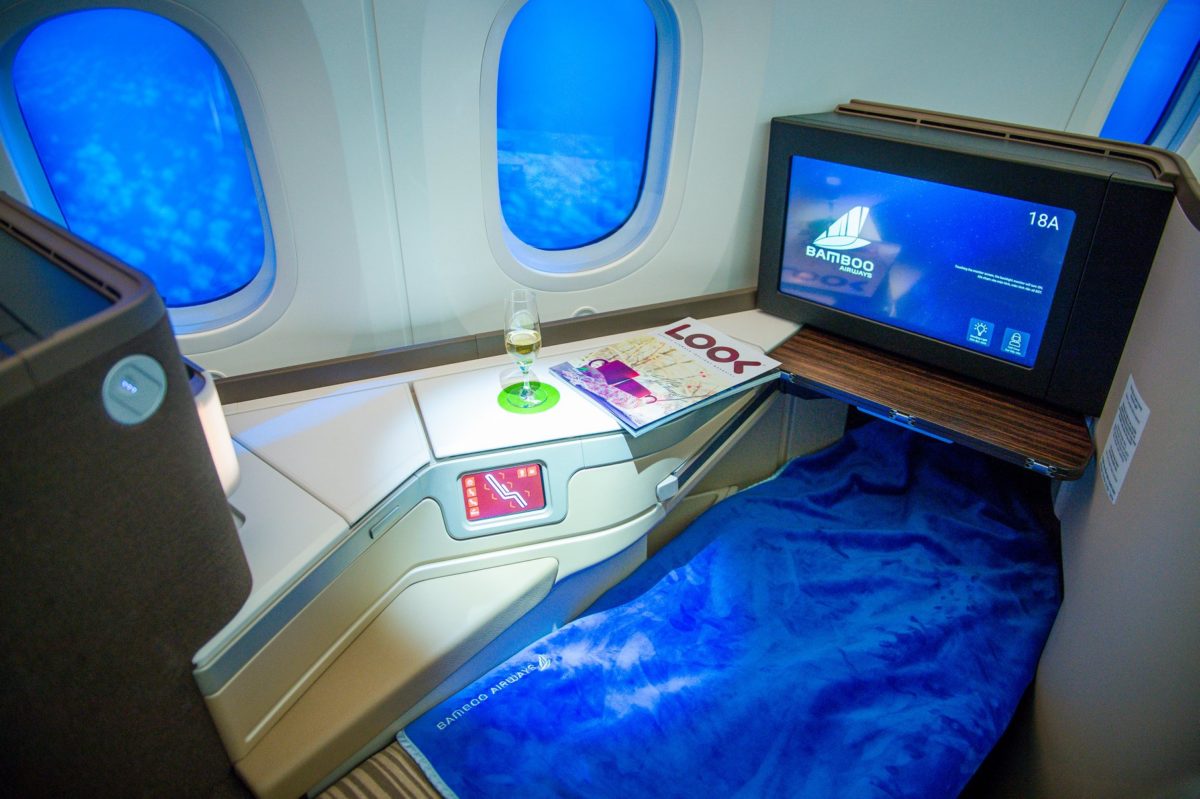 Business Class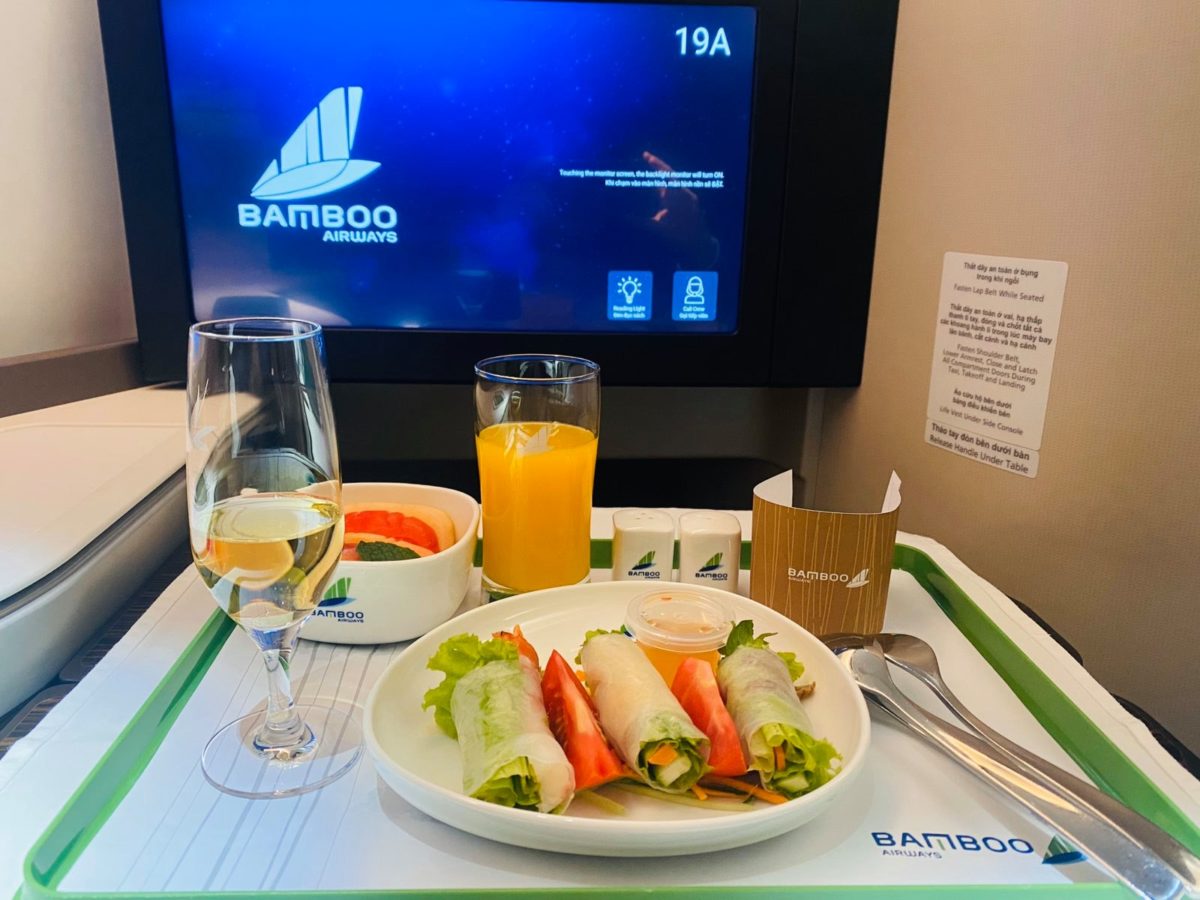 Business Class
https://www.facebook.com/BambooAirwaysFanpage/videos/846609762424295/?__tn__=K-R
Premium Economy Class
Anna.aero – statistics
Despite the country's growth, there are clear questions over the speed with which the airline is expanding.  It now operates 23 aircraft primarily comprising the A320ceo/neo but also the A319, A321neo, and the B787-9.  The carrier is Vietnam's first privately owned airline to operate widebody aircraft, with its B787-9 delivered just before Christmas.
Bamboo Airways uses these aircraft on 28 domestic and seven international routes, with its top-10 routes in 2019 shown below.  Its international routes are led by Da Nang – Seoul Incheon. OAG Traffic Analyser shows that this airport-pair had two million passengers last year across 11 (!) operators
Bamboo Airways will link Hanoi with Prague on a three-weekly basis from 29 March 2020, with minimal lead-in time. With 63,300 passengers, Prague is Europe's number-one unserved market from Vietnam. Emirates is the key airline between them (47% market share) followed by Aeroflot (28%).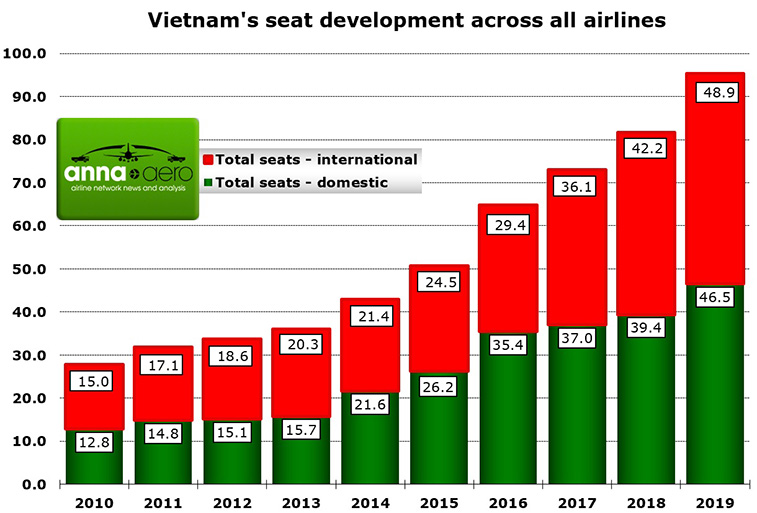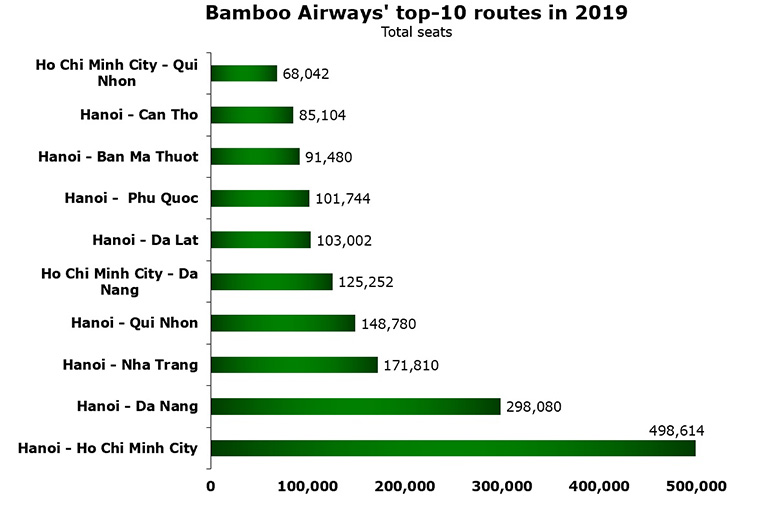 (source: anna.aero) full article

Jan 15, 2020 – Prague
NĂM 2020, BẠN SẼ CÙNG BAMBOO AIRWAYS BAY THẲNG TỚI SÉC CHỨ

Những ngày cuối năm, khi không khí Tết đang đến gần, từng…

Zveřejnil(a) Bamboo Airways dne Úterý 14. ledna 2020